As COVID restrictions are being lifted, Plateshare is slowly coming back. We ask everyone to gathering to make sure you follow safe COVID guidelines. For now, only sets that can accommodate contactless porch pick up will be available for borrowing. Thank you for being part of the plateshare community and reducing your environmental impact.
You might not have enough dining ware, but we do!
Rather than buying plastic plates, cups, and forks, borrow them from us instead!
The Annex Residents' Association wants to help you reduce the environmental
footprint of living in this neighbourhood.
Borrow a set of 20 forks, plates, cups, and bowls, ideal for kids parties and do your bit to keep excess plastic out of our landfill and oceans. Did you know that the vast majority of plastic isn't recycled and ends up as waste?
How it works
Select the dish set you'd like to borrow.
Select a pick up date (Please click on the following date to block it off as well)
Select a pick up time.
You will get a confirmation email confirming the pick up time and address
(please check your spam if you don't see the message)
Have a fantastic waste-free party
Wash and dry dish set (dishwasher preferred)
Return it.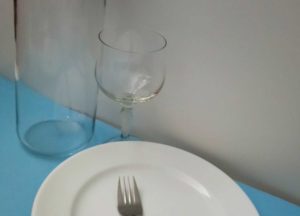 Plastic set for perfect for a kids party, located in the Annex
View Set